Nervous Slovaks watch Czech coalition talks a week before early elections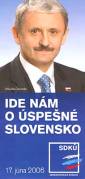 Last week-ends' Elections in the Czech Republic ended in deadlock: the right-wing Civic Democrats came first, but they are finding it very hard to form a coalition, with the two left-wing parties winning exactly half the seats in the lower house. Meanwhile, neighboring Slovakia is gearing up for early elections in a weeks' time. Czechs and Slovaks spent 80 years together, as part of the same state, and Czech politics are still keenly observed in Slovakia. So what lessons will be drawn in Bratislava from the stalemate in Prague? Radio Prague speaks to Milan Nic, the Slovakia based NGO, the Pontis Foundation.
Listen to the report:
Also in this issue
Swedish Police have closed down one of the biggest file-sharing websites on the net, dealing a huge blow to internet users who download music, films and games, for free. Three people were detained in several raids across the country. It is being claimed that powerful US lobby groups, forced the hand of the Swedish authorities. The justice minister is under fire, and so too it seems is the Swedish government's website, which has been subject to attacks over the internet. Radio Sweden reports.

Polish President Lech Kaczynski has vowed zero tolerance of anti-Semitism, as he received the chief rabbi who was attacked in the streets of Warsaw. After the meeting, Rabbi Michael Schudrich said he was pleased that the president was taking the incident seriously. But he linked the aggression against him, to the appointment of far right politicians in the Polish government. Radio Polonia reports.
Berlin's famous "Love Parade" has moved to Bucharest. The capital city recently played host to Gay Fest 2006. The event included concerts, film screenings and parties. The parade took a rather unexpected turn, when a few hundred Christians came to disrupt the event. Radio Romania International reports.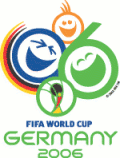 The World Cup football which kicked off on June 9, will draw hundreds of thousands of football aficionados from around the planet. Here is a piece for football fans who were lucky enough to bag tickets for the event, and who do not know Germany nor the Germans very well. Deutsche Welle has this humorous Postcard.
Who does not have a soft spot for cows? The Masai love them, the Hindus worship them, Andy Warhol drew them. So why not use them to make people happy and raise money for charity? That's the idea of cow parade, the world's largest art event which has been exhibiting life sized cows in cities like London, Tokyo, New York and Barcelona for the last few years. The concept has now come to Paris. Radio France International reports.