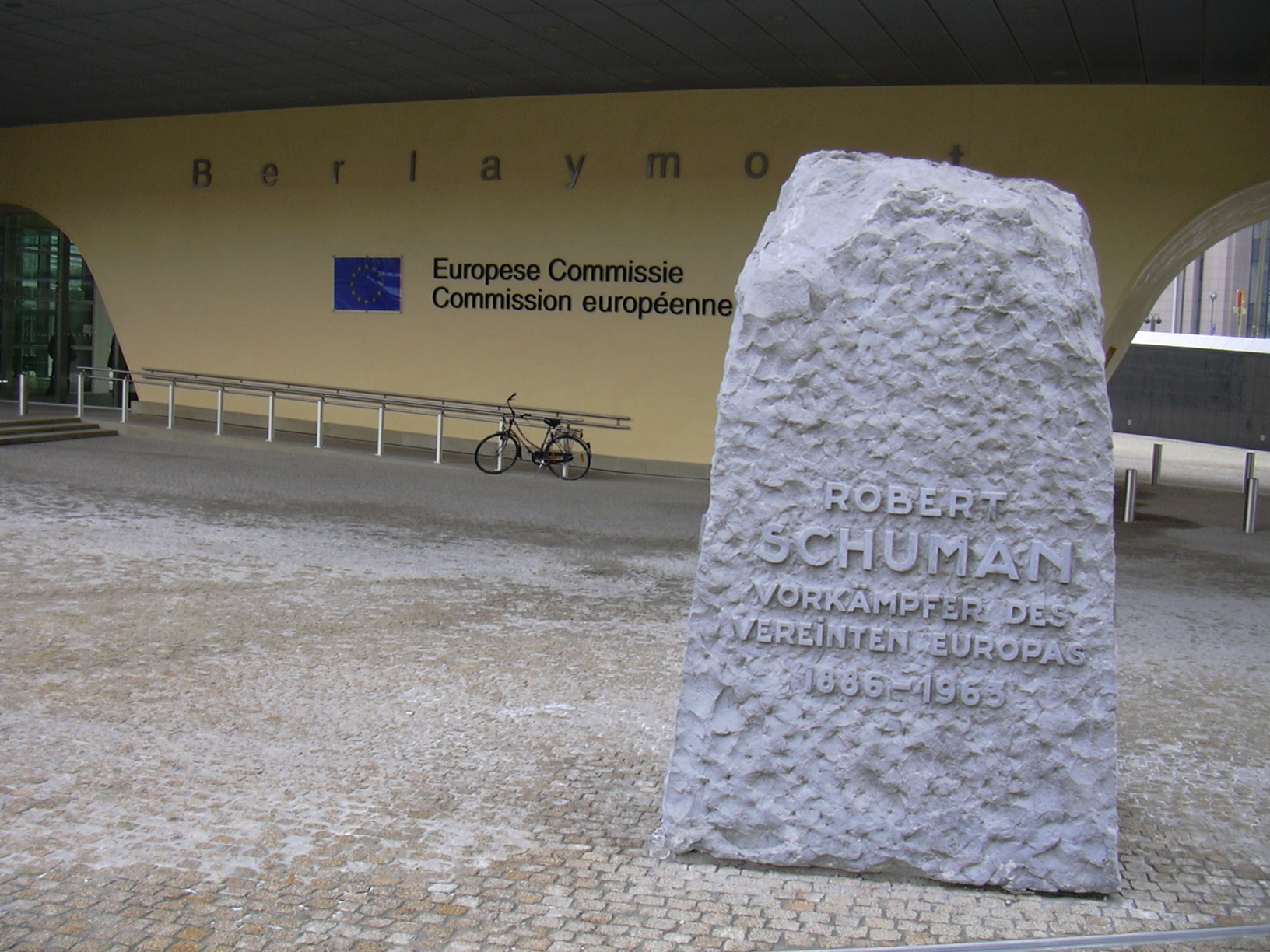 Network Europe
It's been almost a year since the French and Dutch voters rejected the European Constitution and plunged the EU in its worst-ever crisis. What followed was a so-called "period of reflection" on the future of Europe.
EU leaders therefore used Tuesday's commemoration of Europe Day to try to reach out to European citizens. In Berlin German Chancellor Angela Merkel addressed, more specifically, the question of the failed EU constitution. Deutsche Welle reports.

Bulgaria and Romania are waiting for the European Commission to publish its report next week on whether they'll be ready to join the European Union in January 2007 or will have to wait until 2008. The European Commission might well decide to put their membership on hold and ask for more reforms - especially when it comes to fighting crime and corruption. But the uncertainty over EU membership didn't keep Romanians from celebrating Europe Day. Radio Romania International reports.
Cafés are often associated with communication and local culture. They are also a very typical symbol of our common European heritage. That's why the Institute of the Regions of Europe, backed by the Austrian EU Presidency, launched a project called "Café d'Europe". 27 cafés in 27 European capitals have held coffeehouse discussions with writers and the public to discuss European issues. The details from Radio Prague.
There is undoubtedly a big communication deficit between Brussels and European citizens. For many, the EU remains something distant and quite abstract. Cordula Janowski, from the Center for European Integration Studies in Bonn, agrees that EU leaders and institutions have lost touch with the concerns of its citizens.
Growing numbers of Poles are opening business and taking up jobs in neighbouring countries such as the Czech Republic, Slovakia and Hungary. Initially, most of these Polish job seekers went to the UK, Ireland and Sweden, which were the first to open up their labour markets. But increasingly, Poles are discovering that they can easily fill niches in labour markets closer to home. Radio Polonia reports.
French Prime Minister Dominique de Villepin is plummeting in French opinion polls. After his failure to address youth unemployment, he's been involved in a corruption scandal and accused of secretly investigating numerous politicians, industrialists and senior public servants.
But can his pet project - a huge contemporary art show celebrating French achievement - improve his image? Radio France International investigates.