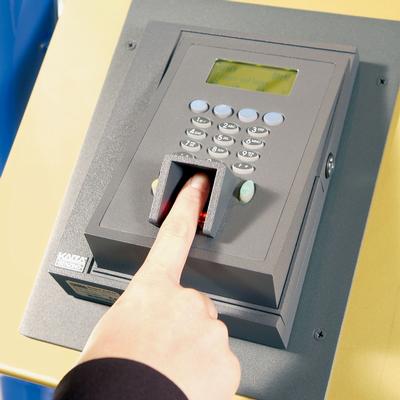 Network Europe
George Orwell once lived in Paris, but he may not have had it particularly in mind when he wrote 1984 and created the concept of Big Brother keeping watch over citizens. Today technology is becoming ever more a part of the fabric of ordinary life. At the start of the new school term, the biometrical scanning of pupils' hand prints as a way of paying for meals has appeared in more school canteens in France. With computers, mobile phones, chip and pin payment systems, not to mention surveillance equipment our movements are being traced and tracked as never before.
Europe's Roma often live on the margins of society, suffering a variety of problems from high unemployment to relatively low life expectancy. In the Czech Republic a new report highlights what seems to be a disturbing trend – the creation of Roma ghettos. The study, ordered by a Czech government ministry, shows that more and more Romanies in the Czech Republic are finding themselves literally living on the edge of society.
Ireland has seen a large influx of Polish immigrants over the last couple of years, as one of three countries to open its doors immediately to workers from the new EU in 2004. In fact the Polish community is the fastest growing immigrant group in Ireland. As a result, not just Irish companies but the mainstream media are focusing ever more attention on young, dynamic Poles, who they regard as an attractive target group. Dailies like the Evening Herald and The Irish Times print several pages in Polish at least once a week, while some TV channels are now broadcasting in the language.
Spanish authorities are demanding help from the European Union, saying they're overwhelmed with the 20,000 African migrants who've reached the shores of the Spanish-owned Canary Islands off the coast of Morocco this year. Those who've survived the perilous trip in crowded, open-top fishing boats are seeking employment in Europe in a bid to flee poverty in countries such as Senegal, Mali, Guinea and the Ivory Coast. But on another European island, a very different kind of African migration has been established for about ten years. For about seven months out of the year, Senegalese beach vendors comb the beaches of Sardinia, selling clothing and accessories to sunbathing tourists, and sending their earnings back home.
Sweden's TV and computer game industry raked in a billion kronor last year, and 98% of that was thanks to exports.  The film and music industries better watch out, because that statistic means games are fast becoming Sweden's cash cow. What's more, industry figures say things can only get better.
What's making the headlines in the European capital? And what's going on behind the scenes? Our EU insider looks back at the week's developments - click here for the latest edition of Brussels Briefing.