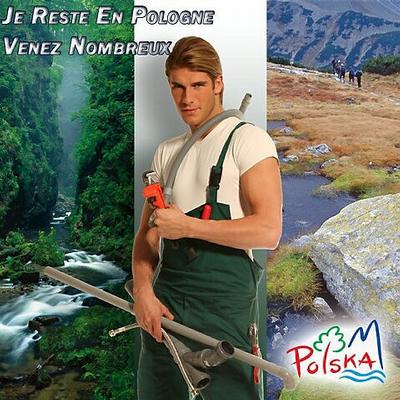 Network Europe
Do Europeans need or want to get any closer together? As romania and Bulgaria prepare to join the EU in 2 months time we look at how they're being welcomed, or not. As the banlieues burn we look at inner city deprivation and at what's being done to stop the rot. Europe's getting bigger all the time and our leaders in Brussels are keen for it to keep expanding. And there are plenty of states keen to join. Turkey and several Balkan states are currently front of the queue to start negotiations. What some predict will happen then is a mass-migration as east europeans seek better wages as they go west. So what do europeans think of the expansion and the prospect of the continent experiencing a massive labour force on the move? Network Europe's reporters have been out on the streets of the capitals to find out.
The United Kingdom recently announced it would not be extending its "open door" policy to workers from Romania and Bulgaria, when they join the European Union in just under two months' time. That move comes in reaction to the phenomenal influx of workers following the last EU enlargement in 2004, with actual numbers far, far exceeding official estimates. And the biggest wave of immigration in British history is really making its mark on the country.
Since Spain opened its labour market to workers from the new EU member states Poles have been searching for jobs there. But Spaniards are beginning to fear the influx of migrant workers more and more, despite the fact unemployment between July and September hit its lowest point in 27 years. Poles used to take up just seasonal jobs, but now, many of them have decided to stay for good. Netwrok Europe has been meeting some migrant workers on their tea breaks.
The starting point for all discussions about deprived suburbs and the violence they suffer is still the rioting in Paris last year that stunned Europe. The problems that led to those incidents have not gone away. Most young people of north African origin living in France's deprived suburbs, as French citizens, are entitled to vote. But a nationwide campaign launched last year has failed to convince young people to go and register to vote en masse. Many of them say politicians are out of touch with their lives. Network Europe found out why.
Sweden is a proud parent this year, its baby is turning 50. Network Europe reports on the world's first fully automated mobile telephone system.

And finally, here is this month's Network Europe quiz. Don't bother googling it - we just tried and it came up with nothing useful - As you know we love to fix qoutas on everything here in Europe and of course those products all then have a quota surplus - so this month's question is: How many olympic size swimming pools would the european wine lake fill? Answer please to contact@networkeurope.org. Special prizes are prepared for the winner.