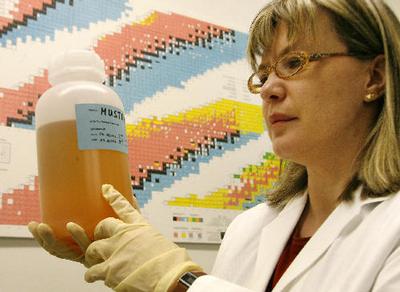 Network Europe
Russian Foreign Minister Sergey Lavrov has said relations between his country and Britain were unaffected by the British police investigation into the murder of former Russian spy Alexander Litvinenko. His comments came as British police officers in Moscow conducted interviews with key witnesses to the bizarre poisoning case that has been going on for weeks.
Opinion polls show that 65 per cent of the population of the Republic of Moldova favor European integration. In the Pouchkine park in the heart of the capital, Chisinau, many strollers told us they will be like children in front of a candy store, when their neighbor Romania joins the European club next year.
Glod – that's the name of a tiny village in the Carpathian mountains, practically unknown to anyone outside of Romania. Unknown, that is, except as the hometown of legendary film character Borat.
LSD is usually associated with the hippy "flower power" era in the West in the late 1960s. But few people know that thousands of tests involving the psychedelic drug were carried out in Czechoslovakia, from the mid 1950s until the mid 70s. Canadian journalist R.M. Crockford is currently in Prague researching this country's LSD testing program, which he says was perhaps the biggest conducted anywhere in the world.
With the Alfred Nobel Awards Prize ceremony taking place in Stockholm on Sunday, the spotlight in Sweden this week has been very much centered on the Laureates themselves who are hosting a number of seminars and lectures in the capital before picking up their prize. However, there's another group of worthy winners who have arrived in Stockholm, picking up an award known called the Right Livelihood award – otherwise known as the Alternative Nobel prize.