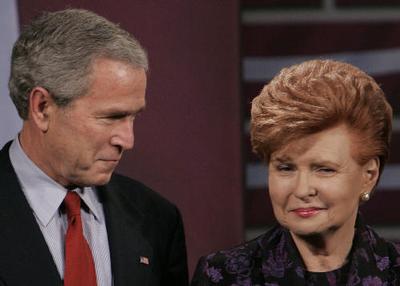 Network Europe
The leaders of NATO's 26 member states gathered in the Latvian capital Riga this week for their annual summit. It's the first meeting the alliance held in an ex-Soviet state. Afghanistan was at the top of the agenda, as NATO-led forces there have faced fierce resistance from Taliban fighters in the south of the country in recent months. NATO commanders were now calling for more troops and more flexibility in the deployment of their forces in Afghanistan.
For weeks now the European Union has debated about what should be done with EU candidate Turkey which is refusing to open its ports to Cypriot ships. Should the EU partially suspend accession talks or totally freeze negotiations? The European Commission recommended this week a suspension of talks on eight of the 35 "chapters", or policy areas, into which the accession talks are divided. The final decision though will be taken by EU heads of states later this month. And it will be a difficult one, as member countries are divided over Turkey. Sweden for instance warned that sending negative signals to Ankara could be a "strategic calamity", while Finland, the current president of the EU welcomed the partial freeze. And so does Cyprus, as the Cypriot Foreign Minister told Network Europe.
While the number of Turks supporting EU membership has been steadily falling over the past year, hitting an all time low of about 30% - a public opinion survey just released in Poland this week suggests that people there are head over heals in love with the European Union. Even former Eurosceptics seemed to have been reconciled with the EU. What are some of the reasons behind this positive trend?
Imagine showing up at a government office to apply for unemployment or to register the birth of a child - you're asked for your papers, and the clerk destroys them in front of you because you are not a citizen. Something you didn't realize until that very moment. That's what happened to thousands of Slovenian residents after Slovenia gained independence in 1991. 18,000 people -- or roughly one percent of the population -- were purged from the official residence records. Thus the name they call themselves: The Erased. This week a group of the Erased traveled from Slovenia to Italy, France and Belgium to draw attention to their tragic fate.
In less than one month Bucharest will be the easternmost capital of the European Union. In the 17 years since the fall of communism the city has gotten a facelift, but the traces of the past are still visible everywhere. Iulian Muresan from Radio Romania International caught up with a team of Romanian and British architects, sociologists and artists and reports on their efforts to give Bucharest a new identity.
It's all done at a touch of a button. Instant loans via the internet or text message on your mobile phone. The business idea has been in Finland and North America for some time, but SMS instant loans were only launched in Sweden in spring this year. Clever and aggressive TV and Radio marketing by the private companies involved has meant it's already a smash hit amongst Sweden's tech-savvy youngsters, eager to snap up loans with low credit checks.

There's a wealth of Christmas customs around Europe, some dating back hundreds of years. In a particular Nordic country so-called Yul brothers visit farms and towns during the 13 days leading up to Christmas. They're strange creatures, part troll and part prankster in human form. "They come to town one by one, 13 nights before Christmas and if the children are well behaved and go to bed early, they receive a gift in their shoe and if they are not well behaved they receive a rotten potato" We want you to tell us in which European country naughty children get rotten potatoes in the run-up to Christmas. Email your answer to contact@networkeurope.org we have five Christmas presents to give away and will announce the winners at the end of.