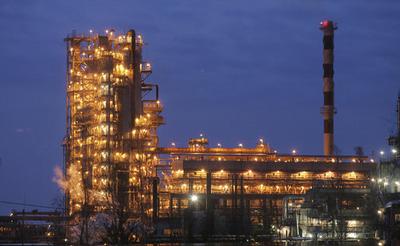 Network Europe
The European Commission has unveiled an ambitious energy package, in a bid to combat climate change and reduce Europe's dependency on foreign energy sources. The move came just days after Russia turned off the taps on a key pipeline, running through Belarus to the Czech republic, Germany, Hungary, Poland and Slovakia. Moscow finally resumed oil supplies to Europe on Wednesday, but this new standoff with Russia's President Vladimir Poutin, highlights once more the urgent need for Europe to diversify its energy resources. reports from Brussels.
The resignation of the newly appointed archbishop of Warsaw, Stanislaw Wielgus, two days after he admitted that he'd collaborated with the communist secret services and only hours before his formal investiture ceremony, is surely one of the most important events in the history of the Polish Church. How serious is the crisis in the Church and what are the chances for healing the wounds? Michal Kubicki reports.

Congolese victims can now take their Congolese torturers to court in France. This week the French Supreme Court overturned a stay on the case of the "disappeared of the Beach". In 1999, 350 refugees returning home to Brazzaville, in the Republic of Congo, were taken away by public authorities and "disappeared". Families of the victims, along with two survivors, started proceedings in French courts against some of the Congolese officials involved. The French Supreme Court's decision to allow the investigation to continue, affirms the concept of Universal jurisdiction. This means that for crimes involving torture, individuals can file a case in a foreign country for crimes committed abroad.
These days you have to be prepared to torture your car on Romania's countryside dirt roads, if you're looking for the proverbial, untainted Romanian hospitality. Radio Romania International's Iulian Muresan made that sacrifice for Network Europe. And he filed this report from somewhere in the Carpathian Mountains, in central Romania.
2007 marks a very special anniversary here in Sweden. And it's an event that the country will be celebrating on many levels, both here and abroad. Radio Sweden's Juan Navas filed this story.
What's making the headlines in the European capital? And what's going on behind the scenes? Our EU insider looks back at the week's developments - click here for the latest edition of Brussels Briefing.