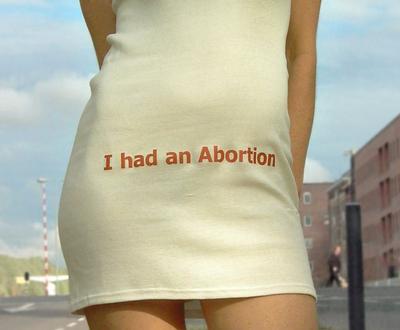 Network Europe
Abortion is taboo for many people all over the world. But what if you have a prenatal test, and find out your unborn child has a serious birth defect? The decision to end a pregnancy can be fraught with feelings of guilt, doubt and failure. A major study recently released in Holland examined those feelings. Radio Netherlands' Barry Thorne investigates the trauma of the medical abortion of a much-wanted child.
In France - Money is taboo. In recent weeks, French politicians have lifted the lid on their assets- and in the process, they've revealed a bit about French attitudes about wealth. The socialist presidential candidate Segolene Royale forcibly denied being rich as if it were a swear-word. Instead, she said she was just well off. On the right, presidential candidate Nicolas Sarkozy has called an end to France's traditional "down with the rich" culture. Radio France International's Henry Samuel explored the touchy subject with Janine Mossuz-Lavau, a political scientist who has written a book called "L'argent et nous", money and us. She says money remains one of the most sensitive subjects in France- even more so than sex- something she's also researched.
In Poland, it used to be taboo to talk about former communist bosses and the special privileges they enjoy. Eighteen years after the fall of communism, the Polish government is taking steps to change that. From Polish Radio External Service, Joanna Najfeld reports.
Lobbyists: they're active in politics, marketing and media. Yet Swedes don't like the concept at all. Radio Sweden's Azariah Kiros met a lobbyist, and examines what lies behind the public's mistrust of the profession.
World War II is taboo in Europe, particularly in Germany. But a movie released this month breaks the long-standing German taboo against laughing at Adolf Hitler. Making fun of the Nazi Dictator is nothing new in the English-speaking world. Charlie Chaplin did it in "The Great Dictator", as did Mel Brooks in the Producers. Deutsche Welle's Sabina Casagrande has this report about "My Führer--The Truly Truest Truth About Adolf Hitler", the new comedy that has sparked a national debate in Germany.

A reminder of the question: Which country joined the Euro zone on January 1st of this year?
What's making the headlines in the European capital? And what's going on behind the scenes? Our EU insider looks back at the week's developments - click here for the latest edition of Brussels Briefing.