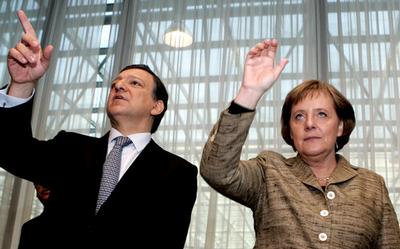 Network Europe
You might not automatically link the Swedish super-troopers Abba with German-occupied Norway, but there is a link, and it's group-member Frida Lyndstad. She was the dark-haired one. She was also the illegitimate daughter of a German officer stationed in Norway during the war. And is just one of thousands of Norway's so-called 'war children'. More than 150 such off-spring say they suffered discrimination and abuse after the war purely because they had German fathers. But now they're taking Norway to the European Court of Human Rights in search of recognition for their suffering.
There are between eight and ten million ethnic Roma people in Europe, and about half of them are children, living in conditions you'd sooner expect to find in the developing world. UNICEF has just published two fresh studies on the plight of Roma children and DW's Eric Heath explored the findings.
Of course, housing or the lack of a decent supply of it isn't a problem confined to the Roma people. Homelessness is back on the agenda in France after the country's politicians had hoped it had gone away. Network Europe reported in January on the public demonstrations against homelessness, the lines of red tents pitched in a trendy part of Paris. Usually by Spring, the warm weather means sympathy for people living in tents has trailed off. But this year the tents are still there.
Religious leaders talking tough on abortion and threatening to use their political clout? It doesn't sound like liberal Sweden. But eyebrows are raised in Stockholm as abortion is suddenly back on the political agenda. A plan to allow foreign women to come to Sweden for abortions has infuriated some church leaders. Religious leaders talking politics in Sweden is highly unusual in a country that's usually considered to be at the vanguard of liberal reform. But as Radio Sweden's Azariah Kiros found out, the Catholic Church and the evangelical Pentecostal Movement in Sweden are advising Swedes not to support one of the coalition partners in the government, the Christian Democrats, in the next election if the Party supports the proposal.
Bulgaria has become a haven for tourists who come to enjoy the beautiful seaside and the pleasant climate. But now, they also come for relatively cheap and good quality dental care. Radio Bulgaria's Veneta Nikolova reports on the teeth-tourists.
What's making the headlines in the European capital? And what's going on behind the scenes? Our EU insider looks back at the week's developments - click here for the latest edition of Brussels Briefing.