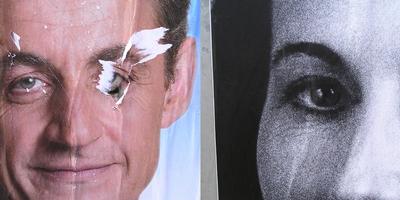 Network Europe
In France, the presidential race is still open, and no matter who wins the 6th of May showdown, the 2007 election is likely to change the face of French politics for decades. François Bayrou, the man who came third in the first round last sunday, announced at a press conference this week that he wouldn't tell his seven million supporters how to cast their ballots. The final round pitches conservative Nicolas Sarkozy and socialist candidate Segolene Royal. Fifty five year old Bayrou hinted he finds Royal less distateful than Sarkozy. This matters, because Bayrou's voters will be the king makers of the election. The centrist politician also announced he was creating a new party. Radio France International's Sarah Elzas went o Bayrou's press conference in Paris, and she filed this report.
Last week, the Romanian parliament suspended the popular reformist president Traian Basescu from office on charges of having violated the Constitution. Among the most serious accusations facing the president is that he undermined the authority of Parliament by saying members of parliament are passing laws favouring organised crime. Radio Romania International's Iulian Muresan has the details.
Governments across Europe know all too well the need to have emergency plans in place to deal with possible terrorist attacks. This week a simulated terrorist attack was held on the Stockholm transport system. But while it might seem like a straightforward measure of prudent preparedness the simulation has unexpectedly sparked a heated discrimination debate. Radio Sweden's Azariah Kiros has more.
Gangster culture is becoming more and more popular around Europe, a leading Dutch MP in the Netherlands is now calling for new rules to tackle gangster culture in youth prisons. He wants uniforms to be re-introduced and says expensive designer clothing and jewellery must be banned. It's being called a bling-bling ban - but the MP in question says he's deadly serious about taking a harder line on young criminals. Radio Netherlands' Andy Clark reports for Network Europe from the Hague.
In Poland, sports fans and politicians are still celebrating what will surely prove to be a major sporting event and showcase for the country. Poland and Ukraine beat Italy and joint bidders Hungary and Croatia in the race to host the European Football Championships in 2012. Michal Kubicki reports for Polish Radio.

We wanted to know how many Titanic survivors are still alive today? And the correct answer was two. Who wins the prizes this time?
What's making the headlines in the European capital? And what's going on behind the scenes? Our EU insider looks back at the week's developments - click here for the latest edition of Brussels Briefing.