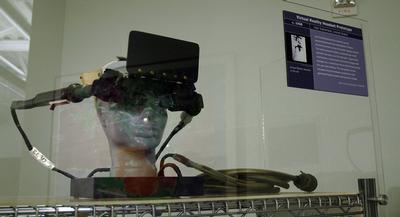 Network Europe
What is second life ? Well, It's a world where you can make up a new identity. One where you can launch that business you always dreamed of, have the partner of your dreams, change the colour of your hair, wear crazy clothes, buy property, anything you like, on your computer, in 3-D quality. It was launched four years ago, and around 6 million people worldwide have already taken up residency in Second Life. They can do things that they're afraid of doing in real life. Now what happens if they break the law….if they're dangerous? There are fears that this virtual world is becoming a haven for paedophiles and child pornography.
On Wednesday the much-heralded, long awaited Swedish Embassy opened in Second Life.. The ceremony took place both in the real world, at the Swedish Institute in central Stockholm, and within Second Life. Swedish Foreign Minister Carl Bildt cut the virtual ribbon at the real world press conference. An added attraction is that people in the embassy can listen to Radio Sweden's daily broadcasts!
In the Netherlands, virtual reality is used to train emergency services, either to prepare police officers or fire brigades deal with a crisis situation, or treat officers who suffer from post- traumatic disorder.
Placing a bet on the Web is easy. You don't even have to pick up the dice or flip a card. With just a few clicks of the mouse, you can win – or what's more likely – lose a lot of money. The Internet is bringing gambling into every living room, every school, and every place of work. It's a 12 billion euro industry. The poker and slot machines are virtual, but the money lost and the damage are real…to the extent that compulsive betting on the Net has caused people to lose their homes and families. In France, a new Website – adictel.com – is helping people to overcome their addiction.
In Poland teenagers cannot imagine life without the web. After all personal computers were almost common place when they were born. Does that mean that they're blasé though? And what are the reasons why they go online?