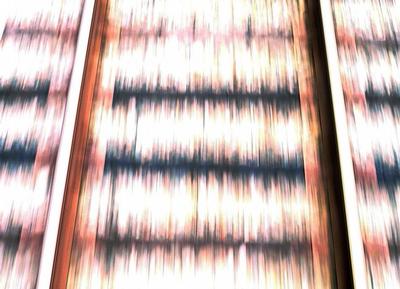 Network Europe
Europe may be united but its rail network is somewhat fragmented. But that may be about to change. The public transport world has been excited by the launch of Railteam – an alliance of Europe's seven biggest train operators who have clubbed together to offer services they say will challenge low-cost airlines. They say they're going to cut journey times in half and bring fares down too. But there's some hard selling to do before many travellers are seduced by, or even know about, a railway alternative to flying.
Brussels infamous bureaucracy is under the spotlight again. Critics have long accused MEPs of having big expense accounts and travel budgets they don't need. But now there are fresh calls for the travelling circus of the European Parliament, which moves from Brussels to Strasbourg every month, to be stopped. But people have tried and failed to get rid of the Strasbourg connection before.
Twenty five years ago Yugoslavia was a model of nation-state stability. Yugoslavia kept the Balkans in one peaceful piece for over 70 years. It was a feat attributed to the skills of the country's benevolent communist dictator, Marshall Tito. Now, Mr Tito's favourite thing was his private, Blue train. After his death it was packed away in mothballs and hasn't been seen much since. But now after the bloody wars of the 1990's and the break-up of the country the former Yugoslav states are riding a wave of nostalgia, known now as Tito-mania. What a great time thought the Serbian Rail company, to dust off and wheel out the Blue train.
At the cutting edge of train technology are the trains that go almost as fast as aeroplanes. In France you can take the high-speed TGV, from one big town to the next in less than half the time it takes in a car. The trouble is that in much of the country if you want to go somewhere smaller your options are limited. It's an issue some provincial citizens have been protesting about bitterly.
It's possibly the slowest train in Europe… In Romania, crawling up through the wilderness of Maramures in the north of the country, is the Mocanitza train. In Romanian Mocanitza means a female inhabitant of the mountainous regions of Transylvania. Iulian Muresan from Radio Romania International reports.
Our weekly postcard and this week comes from a Dutch railway station where Michel Walraven from Radio Netherlands Worldwide came up against a train conductor with attitude.