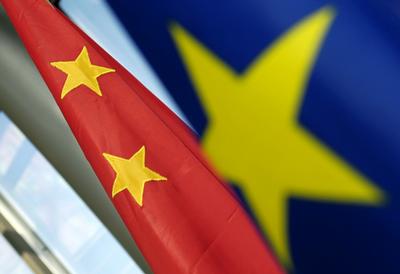 Network Europe
Let's first have a look at the business perspective. It's not easy for European businessmen to set up shop in China. They're still prevented from running wholly owned foreign enterprises there because of trade barriers. But what about the other way around, Chinese businesses coming to Europe? Back in 2005, Fritz Schramma, the mayor of the German city of Cologne, launched a programme to encourage Chinese companies to settle in and around the city. It was called China Offensive. Deutsche Welle's Monika Manke has been finding out how successful the initiative has been.
Meanwhile, European businesses in China often complain that they're the victims of unfair competition with local companies. They accuse Chinese judges of bias when arbitrating disputes and say competitors receive concealed subsidies from Beijing. And patent rights are also a problem - European companies claim their Chinese rivals make no bones about stealing their ideas. Well the European Commissioner for Competition Nelie Smit-Kroes is in China this week to discuss the problems. Radio Netherland's Beijing correspondent Karen Meirik asked Ms Kroes if the Chinese see her as an ally in getting their goods to the European market.
Some European leaders talk of a "strategic partnership" between China and the EU, yet some major stumbling blocks in what some describe as a marriage, if not, at least an engagement, are standing in the way. One of them is the Weapons Embargo, imposed by the EU after the massacre by the People's Liberation Army of unarmed civilians, around Tiananmen Square in June 1989. It's now 18 years later, and the embargo is still in place. I asked RFI's Brussels' correspondent if the embargo isn't a bit outdated by now?
The 1949 Chinese communist revolution rarely brings to mind provincial France. But as it turns out, the tiny French town of Montargis, about 90 kilometres south of Paris, played a key role in that revolution. Montargis had an influential effect on hundreds of Chinese youths who came to work and study there. Now, the town is trying to capitalize on its communist link to attract Chinese tourists. Eleanor Beardsley has more.
the Chinese population in France is increasingly becoming the focus of the French police when it comes to evicting illegal immigrants. According to official estimations, some 70.000 live in France. The Chinese, well many of them, do live in their own communities, and do not speak French. They work in Chinese environments. RFI's Anustup Roy finds out what the reasons.