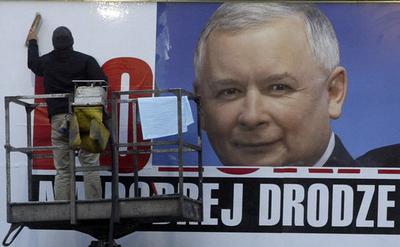 Network Europe
Parliamentary elections in Poland have brought about far-reaching changes on the country's political scene. The governing conservative party of Jaroslaw Kaczynski suffered a stinging defeat at the hands of the centre right opposition. The news was welcomed in Brussels and across Europe as well as Poland, but this doesn't necessarily spell the end of twin brother politics and the Kaczynski era.
In Switzerland the Swiss people's party has come out the clear leader – winning almost 29% of the vote. It's the party's best showing ever. The party ran a campaign criticised by some as racist. It says it wants to deport foreigners who commit crimes and keep Switzerland out of the European union.
The European Commission launched the world's biggest job advertising blitz this week. European officials announced plans to introduce an EU work permit - dubbed the Blue Card. It's inspired by the famous Green Card in the US and is designed to attract would-be migrants normally headed for North America or Australia. And to match the EU flag, it's of course a Blue Card - not a green one. Why does Europe needs such a card?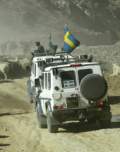 NATO defence ministers met this week to discuss the future of the International Security Assistance Force or ISAF in Afghanistan. Violence there has sharply increased over the past two years, and there've been numerous calls to beef up troops. But many NATO allies are reluctant to send additional soldiers. Sweden is part of ISAF and early next month 350 Swedish soldiers are being sent to northern Afghanistan, to replace the Swedish force currently serving there. Radio Sweden visited the unit as they're preparing for their mission.
At the beginning of the twentieth century a dancer called Mata Hari was the star of clubs and soirees in Paris. Her seductive performances and exotic background captivated audiences. But Mata Hari was not what she seemed. Her real name was Margareta Zelle and she was born in the Netherlands not the Far East. During World War One she took on another role: that of spy for the German secret service. But her luck ran out. On October 15th, 1917, Mata Hari was executed after being exposed by French counter intelligence. The name Mata Hari means "eye of the day" or "sun". But in which language? And who are the winners of September Quiz?