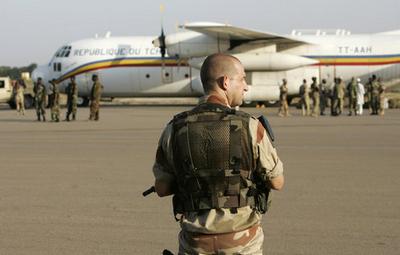 Network Europe
A few weeks ago a group of French aid workers were arrested in Chad as they attempted to take just over a hundred local children to France. They were members of l'Arche de Zoe, a charity that had been planning to evacuate children from the war-torn Darfur region of western Sudan. The question on many people's lips is what were these charity workers doing? They're now under investigation in Chad. They'd spent all summer recruiting French families to be hosts to what they said would be orphans from Darfur. UNICEF has since confirmed that most of the children on the plane to france were not orphans, and most are probably from Chad, not Sudan.
It's a day to celebrate after more than a century of invasions and partitions. This is a day of official ceremonies but ordinary people aren't celebrating as much as you might've imagined.
Sweden's the poster boy of social progress. It enjoys one the world's most advanced welfare systems, Swedes live longer than almost anyone else and Swedish prison-cells are nicer than the average European budget hotel room. But has progress gone too far when it comes to the emancipation of women? A new book suggests Swedish women are conducting their campaign for equal opportunities at the expense of men. And the book even claims that Swedish men are the victims of outright discrimination.
In Germany there's been something of a storm in a wineglass over apples and the definition of wine. Apple-wine, known in German as 'Eppelwoi', has a long and rich tradition in the state of Hesse. Last week, Hessians were outraged to discover an EU proposal to define wine as a product only made from grapes. Faced with this potential re-branding as an alcoholic wine-style apple-based beverage, Hesse's State Premier, Roland Koch, leapt to the defence of his state's favourite drink.
Ask any Czech to name the country's most famous beverage, and your answer's almost certainly 'beer'. Not only do Czechs drink more of the stuff per capita than anybody else, Czechs are also very proud of their brewing history, which includes the world's original Pilsner. For four years a polling agency has been mapping the Czechs' relationship to beer; the latest results were released on Wednesday.