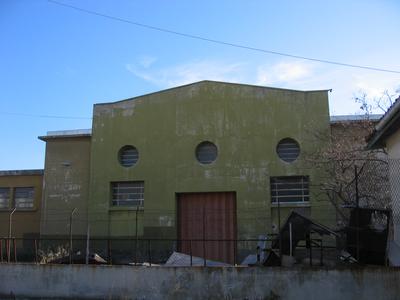 Network Europe
With Europe quickly becoming a melting pot, cities and towns are starting to see mosques being built alongside churches. They generate fierce debate. And it's not about building codes and architecture—though the talk is usually focused around that. It's not really about the buildings themselves at all, but about the people who worship in them. We bring you stories this week about mosque building projects across the continent, and reactions to them. The programme is presented in Marseille, in the south of France, where almost a quarter of the population is Muslim, and which should soon see a grand mosque built.
A project in London has been forced to scale down its plans following bitter protests lead by a local councillor. It was originally billed as "the biggest mosque in Europe". Now, even though the plans have changed—and it may not quite live up to the name—opposition remains strong. The Tablighi Jamaat, the conservative Muslim missionary group that's behind the proposal is seen by Western intelligence agencies as providing a recruiting ground for extremists.
The Netherlands has nearly a million Muslims, mostly Turkish and Moroccan. There's tension there between them and the native Dutch population. This has held up two huge mosque projects in the country--one in Rotterdam and one in the capital Amsterdam.
Critics of mosque projects often bring up the spectre of minarets eclipsing church steeples. In Germany Chancellor Angela Merkel made a comment that mosque "cupolas" shouldn't be built "demonstratively higher than church steeples". Work on a mosque in Cologne, whose most famous landmark is its cathedral, is set to start this spring. The plans have made people question the role of Islam and the success of integration in Germany. Most of Germany's Muslims are Turkish who came as "guest workers" starting in the 1960s. Many stayed and settled. Peter Phillips says the reason there is resistance to mosques in Germany is because Germans don't know much about Islam and the Muslims who live among them.
It's hard to get an accurate figure of how many Muslims there are in Europe. France has the most—5 or 6 million people, who make up nearly 9% of the population. In the UK, they're about 3%. But some countries, like Poland, have barely enough to make a blip on the radar. In the southern city of Krakow, some question the need for an Islamic Cultural centre because the community is so small.
Another country with a small Muslim population is Slovenia, though Islam is the second largest religion there, after Orthodox Christianity. And yet, there's no mosque. And the story of trying to get one built in Ljubljana, the capitol, has been long and fraught with delays.
Many communities in Europe are in conflict over mosque projects. But after a while, once they've been around, they tend to be welcomed. In Stockholm, despite growing Islamophobia, locals seem to have accepted and even welcomed their mosque.
For the past three weeks we've been giving you clues for you to come up with the name of a French composer whose birth 100 years ago is being celebrated this year. The answer is Olivier Messiaen, who was born in Avignon on December 10, 1908, and died in Paris in 1992. The man who gave you the clues all month is journalist and music critic Claude Samuel, who is organizing events around the centennial celebration this year. We announce the winner of the quiz on the air. If you want to know more about the centennial of Olivier Messiaen's birth, visit http://www.messiaen2008.com/en/index.php