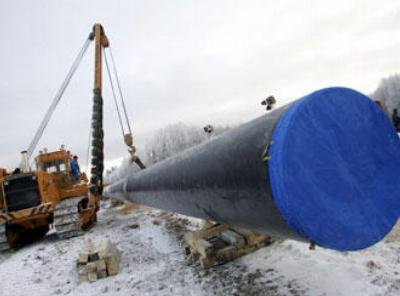 Network Europe
The German-Russian deal struck last autumn to build a pipeline under the Baltic Sea continues to raise concerns in the Baltic States, Poland and Ukraine. The leaders of these countries said they felt uneasy about what they thought was a deal made behind their back on an issue as vital as energy. Radio Polonia reports from Estonia.
The elections in Belarus and Ukraine this past spring were disappointing for the European Union. In Ukraine, a pro-Russian party, sidelined during the Orange revolution of 2004, romped back into domestic politics. In Belarus, the democratic opposition failed to unseat the ruthless autocratic regime of Alexander Lukashenko. Did the EU really use all its weight to influence the outcome of those elections? Or do the results in both Ukraine and Belarus demonstrate how limited the influence of the European Union is on its eastern neighbours. Deutsche Welle reports.
European Radio for Belarus has been broadcasting to young Belarussians from the Polish capital Warsaw for three months now. The independent media in Belarus operate under difficult conditions as a result of the authoritarian Lukashenko regime. By combining attractive content such as popular music and independent news coverage, the Warsaw based station aims to foster a new generation of listeners. More from Radio Polonia in Warsaw.
Since its Orange Revolution two years ago, Ukraine has declared it's desire to join the European Union. "The EU must be open to those who have clearly chosen their future and are prepared to share the continent of Europe", Ukrainian president Viktor Yuschenko said recently. More on Ukraine's aspirations from Radio Ukraine International.
Round table discussion from Radio Polonia with Krzysztof Bobinski, a specialist in EU affairs, from the Poland-Union magazine and Dmitriy Babich, a journalist and political analyst of the Russia Profile monthly, in Moscow.
The EU's new member states may be enthusiastic about further eastward expansion. But their enthusiasm is not shared by the old EU members. Germany, which will assume the rotating EU presidency next January, is one of them. Another is France. Radio France Internationale spoke to Philippe Moreau Defarges, senior researcher at France's Institute for International Relations.
Pro-enlargement politicians believe that successive EU hopefuls should not be left in the waiting room for too long. Otherwise they might leave the road of democratic development and even embrace some form of an authoritarian regime. Slovakia, whose EU train almost got derailed under former pro-Russian Prime Minister Vladimir Meciar, knows the risks involved. Radio Slovakia International reports.