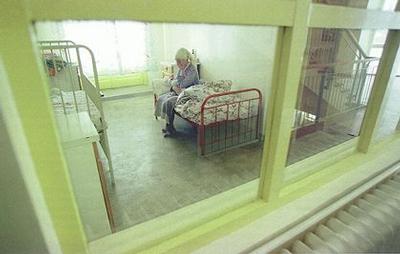 Network Europe
Almost 20.000 scientists, health care providers, educators, policy makers, community leaders and people living with HIV will be gathering at the XVIth International AIDS conference in Toronto next week. The aim is to share current knowledge on this global epidemic that has already killed more than 25 million people and infected another 40 million around the world. Here in Europe a Human Rights Watch report released last week slammed the Romanian government for failing to integrate more than 7,000 HIV infected children aged 15 to 19 - the largest such group in any European state. The report says the vast and filthy orphanages of the pre-1989 communist regime were a breeding ground for AIDS. And even though most HIV infected Romanians do have access to free anti-retroviral drugs and there are laws to protect them, Romanian society is slow to accept these rights. Ignorance about AIDS remains widespread and so is discrimination, preventing children and teenagers from attending school, getting healthcare or jobs.
Many European countries and particularly Poland have long relied almost entirely on Russian sources when it comes to energy. Trying to look for alternative gas and oil providers is not really something new in Polish politics. But after Moscow pulled the plug on Ukraine earlier this year and Germany signed a deal with Russia to pump natural gas under the Baltic Sea bypassing Poland, Warsaw's efforts to diversify its energy supplies seem to have been given a new impetus. Cooperation will be strengthened with Norway. And Poland is now also increasingly looking towards the Caucasus for its energy needs.
Taking off for your summer holidays abroad, it would probably not cross your mind that you could end up on the street - begging for money and food. Yet in Stockholm this seems to be the case... Volunteers who work with homeless people in Stockholm say the problem has become worse this summer, also because of the number of foreign tourists who are finding themselves sleeping rough in the city. They claim embassy staff aren't always doing enough to help people who get robbed of their cash and passports leaving them stuck in Sweden with no other choice but to beg for money and food.
Well, having to sleep outside could also become a problem in Southern Europe. Every summer, hundreds of thousands of North Africans living all over Europe head back south to spend their month-long European vacations in their native countries. Many go by car, which creates an enormous logistical problem when they arrive on the Straits of Gibraltar.
Figures released this week show that France has consolidated its place as the world's top tourist destination. Seventy six million people visited the country last year, this figure shows a slight rise on the previous year, largely due to an increase in the number of tourists from China. But why is France so attractive?
What's making the headlines in the European capital? And what's going on behind the scenes? Our EU insider looks back at the week's developments - click here for the latest edition of Brussels Briefing.