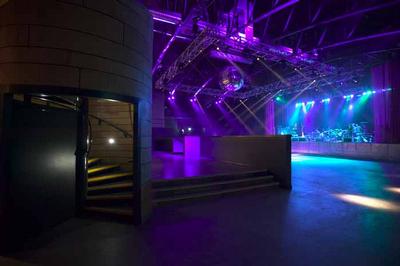 Network Europe
Travis, Orange Juice, Texas, The Jesus and Mary Chain, Primal Scream, Teenage Fanclub and Franz Ferdinand. These rock bands all have one thing in common - they hail from Scotland's biggest city, Glasgow. Over the past couple of decades, the working class port city has produced an incredible number of critically acclaimed - and commercially successful – rock acts.
With English taking over as the international language of music, throughout Europe it can be difficult to avoid Scottish, English and American bands blaring out of the radio. The situation is slightly different in France where bands singing in English face tough competition from French bands who opt for lyrics in their mother tongue. Find out why at the "Route du Rock" festival in Saint Malo.
Romania's capital Bucharest is home to a small but vibrant underground music scene. Many of the musicians involved in the alternative scene grew up in the suburbs and their lyrics tend to reflect their experiences of social inequality. The bands might not be commercially successful, but their existence is a sign of the vibrancy of Romanian music.
The Basowiszcza music festival in Poland has become a mecca for Belarusian rock fans who can't see their favourite bands at home. Basowiszcza, which has been running since 1990, showcases Belarusian rock acts banned from playing in their homeland by authoritarian President Alexander Lukashenko.
For many musicians, file sharing is a contentious issue. Some support the practice arguing it's one of the only ways for alternative bands to become known in a market often saturated with big names from the US and the UK. Other musicians condemn the practice, arguing that file sharing is causing record sales to plummet. In Sweden, the issue has even caused the formation of a political party. The Pirate Party, which started up after Swedish police closed down one of the world's biggest file-sharing sites - The Pirate Bay, has candidates standing in Sweden's September election.
When night falls in the Serbian capital Belgrade, the whole city gets ready to go out and party. In the summertime, the nightlife takes place outdoors. Many clubs close down their bars and cellars in the town center and move to floating rafts on the banks of the Danube and Sava rivers. Hundreds of rafts line the imposing confluence of the two rivers and offer everything from Gypsy music to electronic beats, grunge and turbo folk - a sort of Serbian ethno-pop.
What's making the headlines in the European capital? And what's going on behind the scenes? Our EU insider looks back at the week's developments - click here for the latest edition of Brussels Briefing.